SnowSong Samoyeds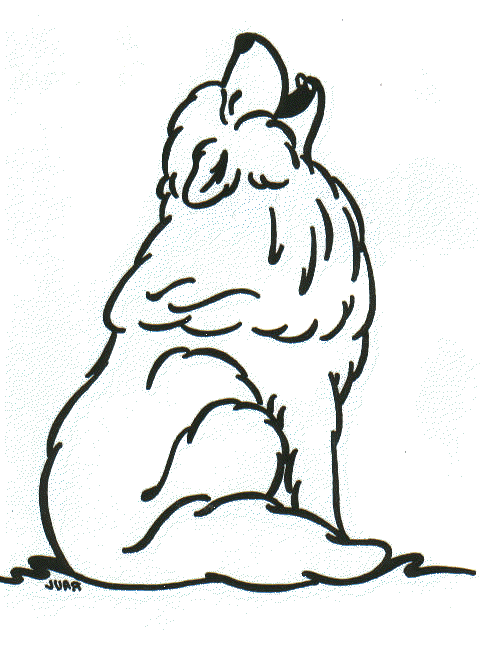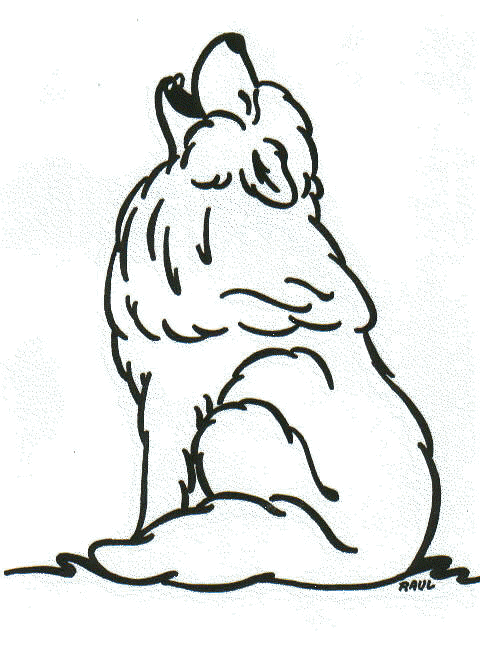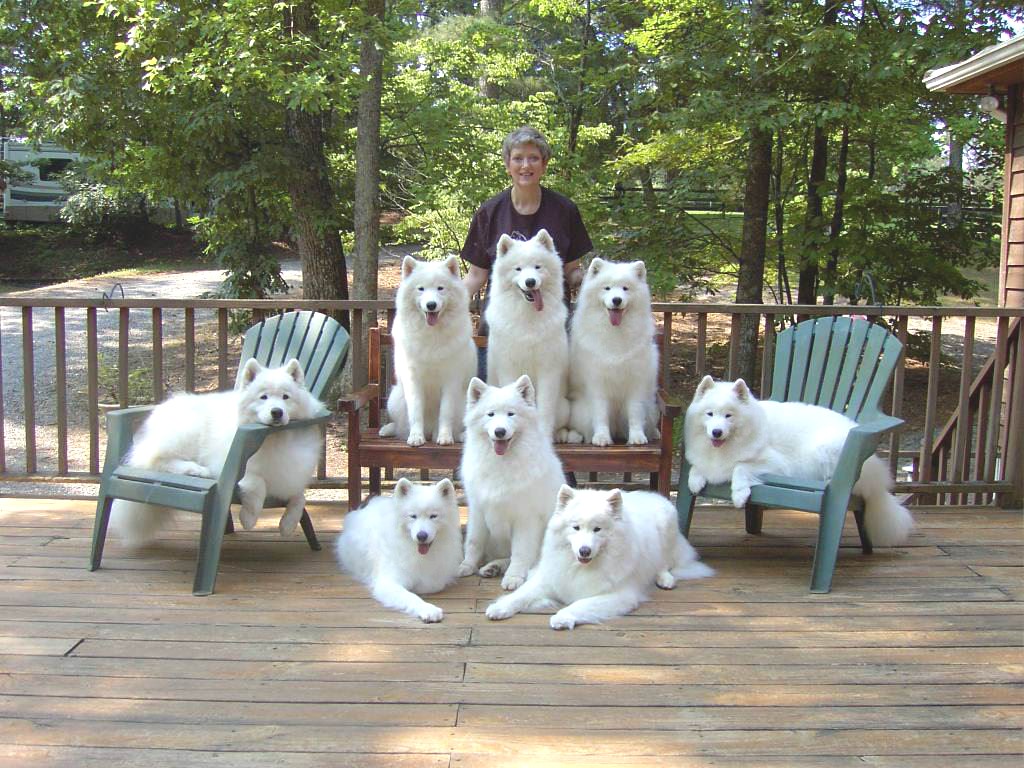 This is SnowSong Samoyeds
To know us better click on a nose.
In the chair on left is our first show dog, Ch. Charisma's Cotton Jack O'SnowSong, our boy Jack. On the bench, is Ch. SnowSong's Ring Around The Moon, - Kiaya. Next to her is her sister, Tia, Ch. SnowSong's Ticket To The Moon. To her right is BISS Ch. SnowSong's A Moment Like This, we call her Monique. In the chair on the right is Ch. Charisma's Moondust of Vostok ROMC, - Dusty, Top Producing Brood Bitch in 2004 according to the Samoyed Club of America and Pedigree dog food. Lying down on the left is Ch. Charisma's Celestial SnowSong -- her call name is Celia, in the middle is her granddaughter Ch. SnowSong's Hands To Heaven...what else would you call her but Praise and next to Praise is her mom, Ch. SnowSong's Caprice In-C-Major, AKA, Caprice.
Meet the newest kid on our the block, Ch. SnowSong We Rock You, "Rocker"
For more on the Samoyed as a breed, please go to The Samoyed Club of America web site, it is a wealth of information. Also try http://www.samoyedhealthfoundation.org/ this is a wonderful site packed with articles.

We are members in good standing with The Samoyed Club of America , The Metropolitan Atlanta Samoyed Club and the Atlanta Kennel Club
For information on upcoming puppies, or information on
stud service for BISS Ch. SnowSong's Major Investment contact us at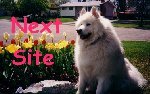 This Samoyed Ring site owned by >Cathy Pendleton.
Previous 5 Sites | Previous | Next | Next 5 Sites| Random Site | List Sites ]
SnowSong Samoyeds is located in Canton, Georgia
about 45 minutes north of Atlanta
This site was last updated on February 05, 2008